Bats seen during nightstalk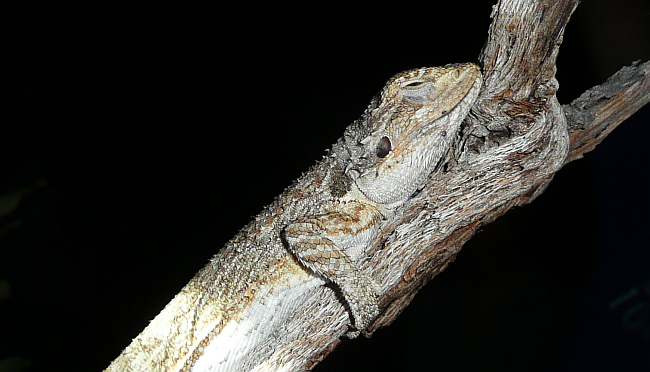 Fourteen people attended the night stalk held on 23 March 2012, and the excitement started even before the walk officially commenced. The sun had set but, to the west, the sky was not quite dark. Against the pale sky we could see silhouettes of animals flying. BATS! At first we thought they could be birds, but there was no doubting they were bats when several made the perfect Batman logo in the sky.
The evening continued to be a journey of discovery as we came across the Western Bearded Dragon, above, trying quite convincingly to be part of a branch. Then there is the sipder, below, appearing to want to get to the grub hiding under a silken sheet. Not to mention the geckos, frog and moths. Take a look at the gallery below to see a selection of the critters we came across.